Multan (June 24, 2014): Wifaq ul Madaris Alarbia Pakistan has been announced annual examination results 2014 (1435 Hijri) here on 25th June 2014.
وفاق المدارس العربيہ پاکستان – نتائج کتب برائے سال 1435ھ بمطابق 2014ء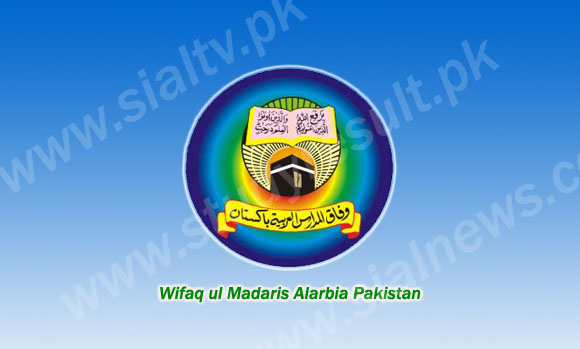 According to the Wifaq-ul-Madaris Official Website:
وفاق المدارس کے سالانہ امتحانات مکمل 237166 طلبہ و طالبات نے شرکت کى
All the users See all result on this link http://www.sialtv.pk/category/results/
Students Get Result Fast and Soon. Keep in Touch with SIALTV.PK
Good Luck…!
Note: If You have to any suggestion for displaying result. Write in Coments Box.
Pakistan, Wifaq ul Madaris, Wifaq ul Madaris Result 2014, Results, Result 2014, Wifaq ul Madaris Alarbia Pakistan, Wifaq ul Madaris Result 1434 Hijri, Wifaq ul Madaris Annual Result 2014,Islamic, Wifaq ul Madaris Results, Wifaqul Madaris Result 2014,wafaqul madaris result 2014